Healthy & Happy
Committed to Supporting Healthy Kids & Happy Families!
Great Kids Snacks is an easy way for kids and families to be healthier by discovering delicious and healthy new snacks - delivered directly to your door every month! Based out of San Diego, CA we work with leading brands and great new ones we've discovered to bring great tasting snacks to you! All products are organic or all natural, and we have 20 & 30 count boxes available, and a 30 count gluten free snack box option! Enjoy fun, variety and convenience! Plus FREE shipping and you can cancel at anytime. Address the snack box to your child, for added excitement! Our mission is to help kids eat healthier - and make it more FUN!
CHOOSE YOUR BOX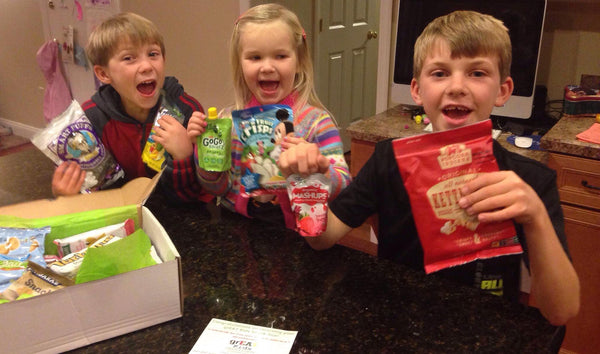 How it Works
Choose Your Box
Choose which GREAT Kids Snack Box works best for your family. 20 snacks, 30 snacks, or 30 gluten-free snacks. No commitment, month-to-month subscription, cancel at anytime.
Easy & Fun
Relax, let us do the healthy snack shopping. Get a box packed full of healthy snacks, delivered to your door each month. Address the box with your child's name for added fun.
Discover & Enjoy
Watch the excitement on your child's face as they get to discover their very own box of healthy snacks each month by great brands you know and love and new ones to discover!
Greatness In Every Box!
- Discover delicious new snacks every month
- From brands that your kids know and love - plus discover great new snacks!
- Organic or All-Natural ingredients
- Enjoy variety (perfect for picky eaters!)
- Nothing Artificial, No HFCS
- Kid friendly, on-the-go packages
- No commitment, cancel anytime
- FREE Shipping
Choose Your Box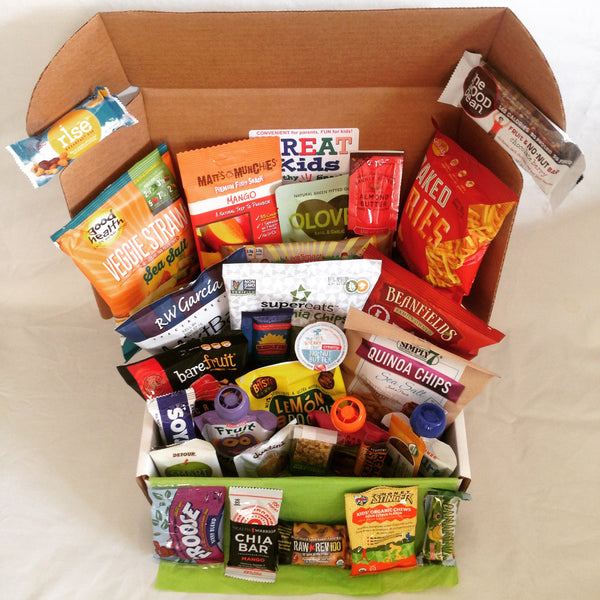 Testimonials
Trying to eat healthy on the go has always been a challenge. I love the convenience and my son loves the variety and getting a box that is personally addressed to him adds to the fun!

Amanda C
Delicious and healthy snacks from brands you know and love and great new ones to discover! Perfect for kids of all ages! And you get great value - delivered right to you!

Cheryl A
The entire family loves Great Kids Snacks! My kids love the variety and I love the convenience. Great snacks that are healthy and you can feel good about and a great price!

Dave L
GREAT Snack Partners